Free LiveJournal Themes
I made the following themes a couple of years ago for my own LiveJournal, but I'm sharing them with anyone who's interested. I retired the Extras section that used to house these, so I decided to archive them here.
Please note that I no longer provide support for these LJ themes. Feel free to modify the CSS however you want, but please don't make any derivative works out of the graphics. If you do use any of these layouts, a link back to this post would be nice.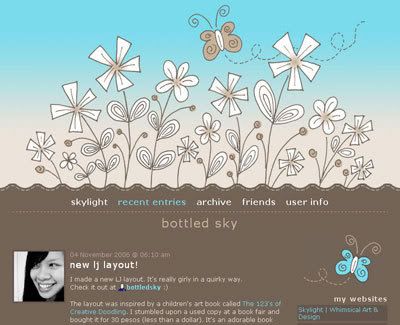 Morning Garden LJ Theme » Download CSS | View Details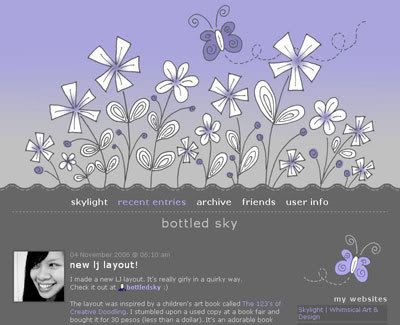 Evening Garden LJ Theme » Download CSS | View Details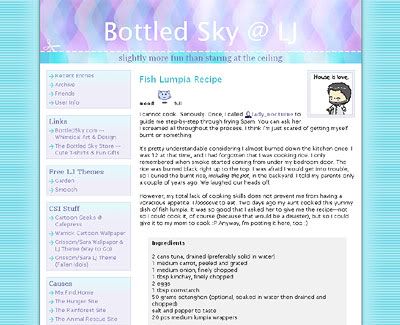 Ribbon Cutting (Mint) LJ Theme » Download CSS | View Details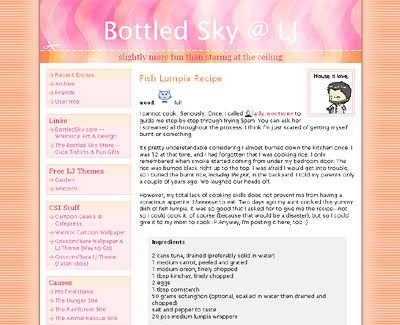 Ribbon Cutting (Petal) LJ Theme » Download CSS | View Details

Smooch LJ Theme » Download CSS | View Details
Find More LiveJournal Themes