The Sky Above Our Office
Our office has a small courtyard filled with large potted plants, some taller than I (and one we named Gilbert, just because). Sometimes when I get sick of staring at my computer, I step out for a few minutes of sunshine.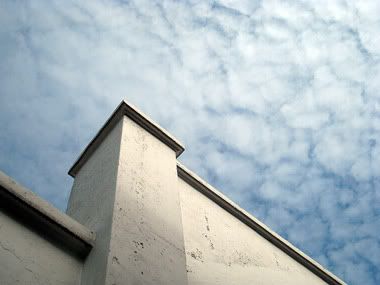 In other news, my online portfolio is a finalist at Unique CSS. If it ranks highest at the end of the month, I will get $25. Cue shamelessness. If you have a bit of time, drop by and give my site a 7 rating!