My Grungy Valentine
I'm not what anyone would call a romantic, what with my commitment issues and aversion to all things mushy. I've also never done a grungy illustration before. Therefore I thought it would be a good exercise to try to create a cute and goofy Valentine using a slightly grungy style that hopefully a non-romantic wouldn't find too repulsive. Here's what I came up with: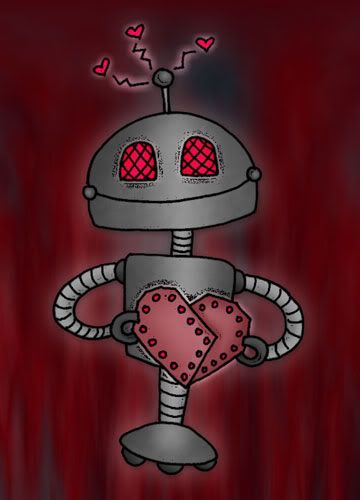 His name is Rob, and he's in love with a fellow robot named Brenda. He fashioned that Valentine himself out of an old refrigerator door. He's hopeful that Brenda will like it and that they will have many little robot children and live happily ever after. The end.
Happy Valentine's Day, everyone!